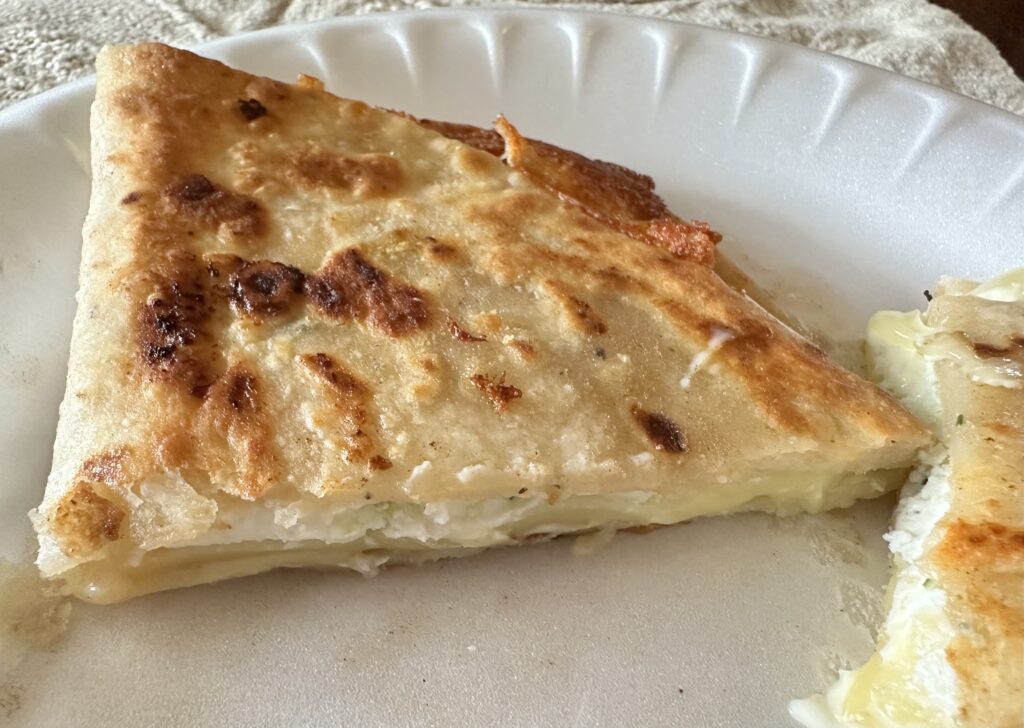 This is delicious! It's rich, creamy and filling and totally low carb friendly.
Here's what you need.
Healthy Flatbread (recipe on www.cooklikema.com)
2 slices pepper jack cheese
Goat cheese crumbles
Real mayonnaise
1 Tablespoon real butter
Spread desired amount if mayonnaise on flatbread. Top with pepper jack slices and desired amount of goat cheese. Fold bread in half.
Melt butter in crepe pan. Add sandwich and gently turn to opposite side to coat with melted butter.
Cover and cook on medium high until browned and cheese us beginning to melt. check and turn frequently as not to burn.
Varriations:
Adding additional ingredients can enhance the flavors.
Thin sliced tomato
Crisp Bacon
Sliced Mushrooms