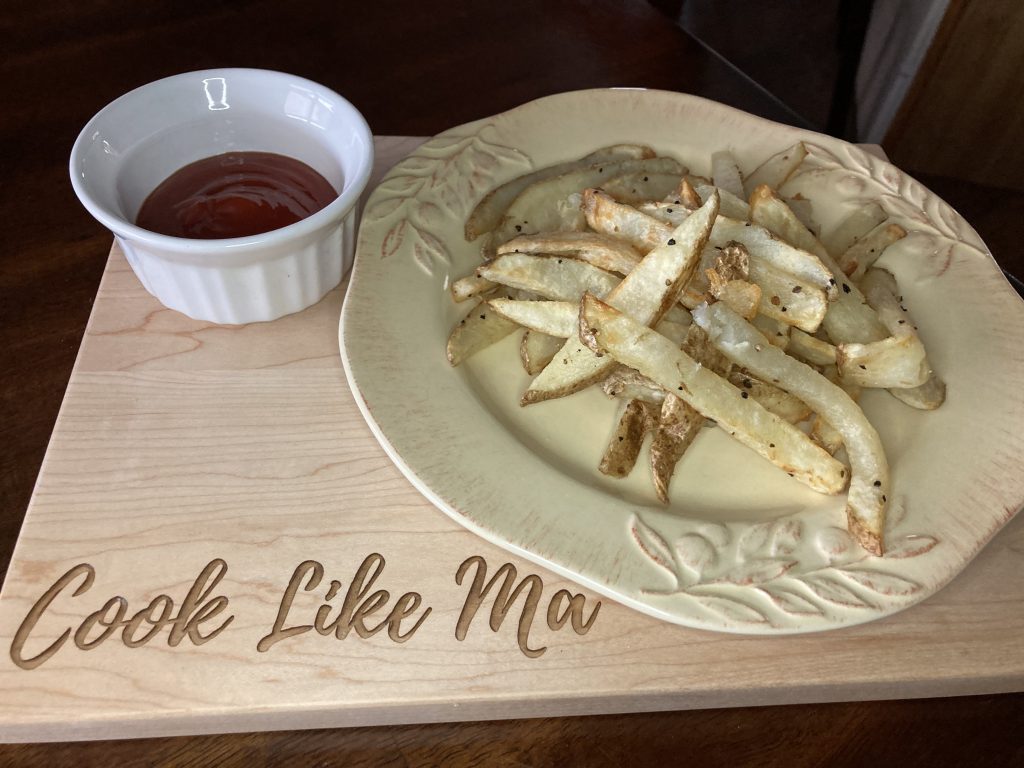 I'm still practicing with the air fryer. These French fries are pretty good. Not quite like the good old greasy ones, but tasty and better for us.
Here's what I did.
Set the air fryer at 400 degrees and 20 minutes. Start the fryer so that it heats while you cut your potatoes. I used avocado oil to reduce smoking at a high heat.
In a mixing boil combine oil, fresh ground sea salt and course ground pepper. Cut 3 medium potatoes into small French fries. Try to make them all about the same size.
Add the fries to oil and stir to coat with oil.
Add fries and oil to air fryer basket and mix well. Reset timer to 20 minutes and begin cooking. Stir occasionally during cooking.
Serve with ketchup or ranch for dipping.
TIP:
I think the next time I try this I'll add a bit more seasoning to the oil. Maybe a spicy blend. Also I think sprinkling and tossing fries with grated Parmesan once they are in the basket would work as well.
It's a learning curve for all of us!