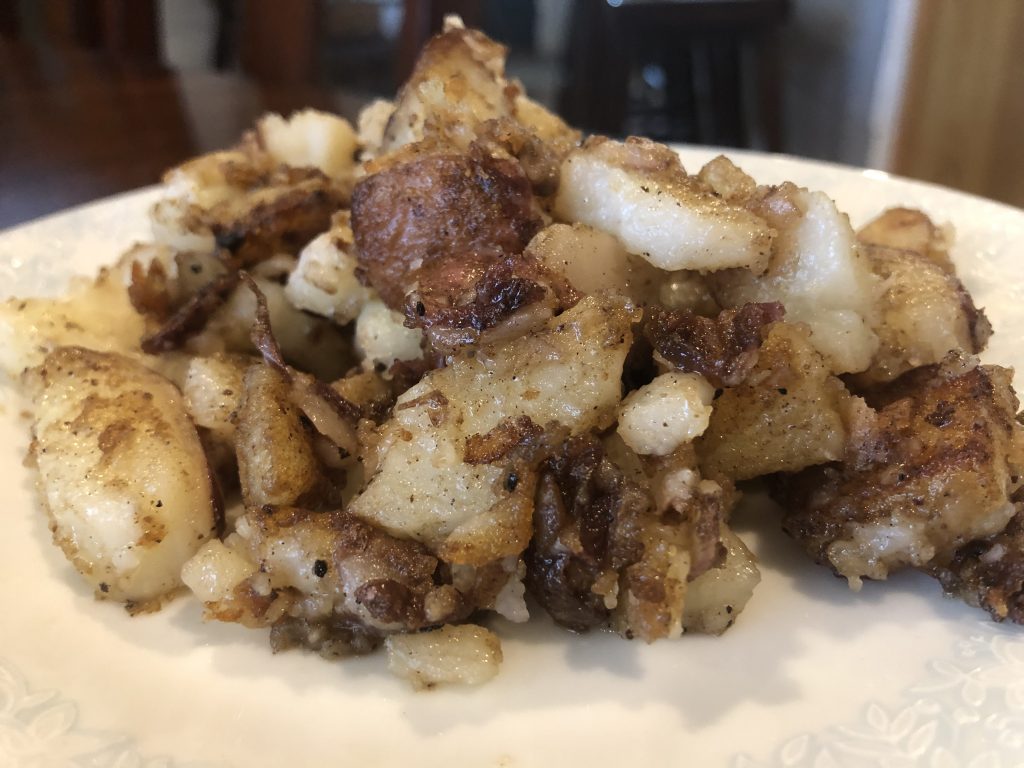 For many years the Craigo Clan Easter lunch was BBQ Ribs with a side of these delicious buttery spuds. Rain, sleet or not uncommonly snow in North Dakota, we barbecued ribs on Easter.
These potatoes are an alternative to traditional fried potatoes. Although similar in taste, the buttery flavor is a distinct difference.

In a large kettle cover 5-6 medium red potatoes in salt water. Cook until tender but not done.
Remove from the water, leave skins on and cut into cubes. In a large cast iron skillet melt 1/2 cube of real butter. When it starts to get a little brown add the potatoes and stir to coat with the butter. Liberally salt and pepper. Cover, reduce the heat to medium low and cook until the potatoes are tender and have a buttery crunch on the outside. So Good!
TIPS:
If potatoes seem a little dry add a bit more butter before serving.

If you prefer to remove the skins, they will easily slide off once the potatoes are boiled. Just hold under cook running water and use your hands to slide off the skins before cubing and frying.